Paladin Capital Group partners with Legends Rugby

Legends Rugby Festival is proud to announce a new partnership with Paladin Capital Group, which provides investment opportunities in a diverse portfolio of UK development projects, including renewables.
The partnership will see Paladin put their name to the Legends Trophy which will this year be presented to the winning Legends team by Paladin CEO, Sylvester Vince-Odozi. This exclusive affiliation will give the brand major presence at the Legends Rugby Festival in Wimbledon on 12 July.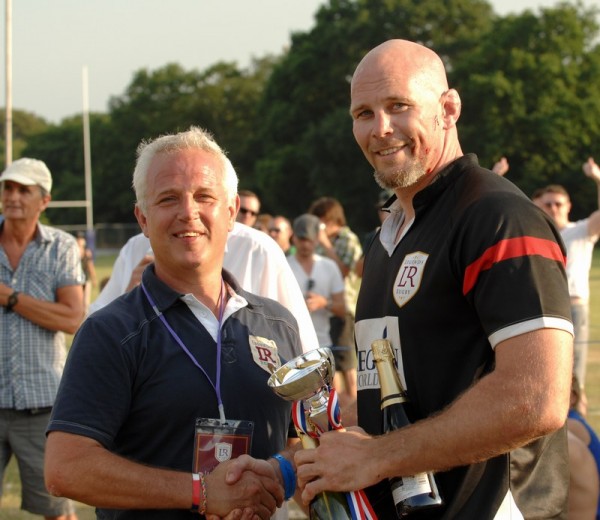 Legends Rugby Tournament Director, Ian Dawson, comments:
"It's great to have Paladin Capital on board with our festival. The Legends teams are much more competitive this year and will be battling it out for the Paladin Legends Trophy. Our festival last year was attended by over 3,000 fans and players, so we are confident that Wimbledon RFC will again become a destination for fans in July."
Sylvester Vince-Odozi, CEO of Paladin, adds: "Becoming a Legends Rugby Partner makes perfect sense for Paladin. Not only are we huge rugby fans but as we look to expand our portfolio of investment opportunities with the launch of our eagerly anticipated Government-backed EIS offering, the timing of the festival, the media coverage in the run up to and at the event itself, presents an excellent opportunity for us."